more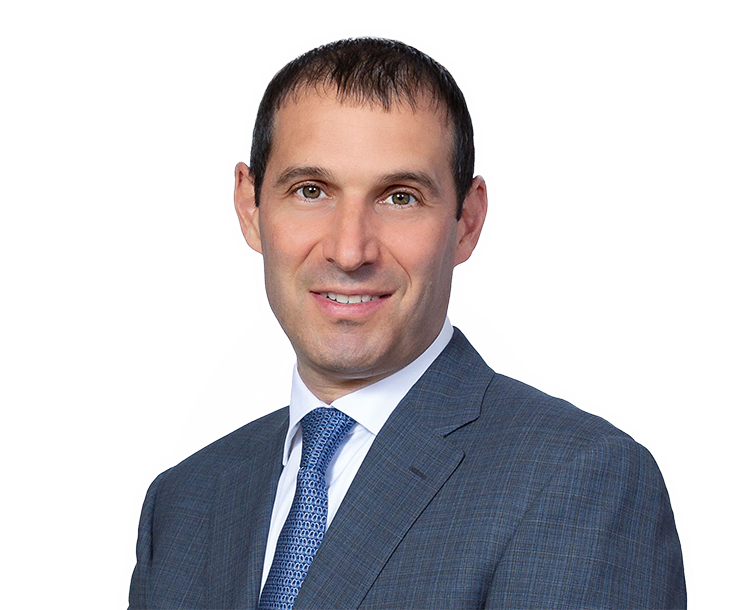 Michael J. Gottlieb is a partner in the Litigation Department, and a member of the firm's Executive Committee. He is Chair of the Crisis Management Group, and Co-Chair of the Media & First Amendment Practice Group and the Strategic Motions & Appeals Practice Group. Michael represents clients in enterprise-threatening events, including complex litigation at the trial and appellate level, government investigations and enforcement actions, and multidimensional crises involving cybersecurity and data privacy incidents, sanctions and anti-corruption issues, and other sensitive government-facing matters. Michael's clients have included foreign governments, some of the most successful multinational companies in the world, technology startups, senior executives, and individuals.
Michael has delivered exceptional results for clients facing complex government investigations, including cybersecurity-related enforcement actions brought by the Federal Trade Commission and various state Attorneys General, securities enforcement actions brought by the Securities and Exchange Commission, and inquiries from a variety of congressional committees. He has represented clients facing novel challenges under U.S. and international sanctions regimes. He has successfully represented clients in litigation and arbitration, including complex commercial disputes, constitutional litigation, securities litigation, media and defamation matters, and cross-border disputes, and appeals in a number of appellate courts including the Supreme Court of the United States.
Michael has been recognized as a Rising Star by The National Law Journal, one of the Top 40 Lawyers Under 40 in Washington D.C., a Law360 MVP, a Cybersecurity Trailblazer, a Litigator of the Week by American Lawyer and a Future Star by Benchmark Litigation.
Continue Reading
Experience
Michael previously served as Associate Counsel to President Barack Obama, as the Deputy Director of an international civil-military task force devoted to rule of law and anti-corruption development in Afghanistan, as an Assistant U.S. Attorney for the Central District of California, and as a staffer on the U.S. Senate Judiciary Committee. He is a Term Member of the Council on Foreign Relations.
Prior to becoming a prosecutor, Michael was a law clerk for Justice John Paul Stevens on the U.S. Supreme Court, and the Hon. Stephen Reinhardt on the U.S. Court of Appeals for the Ninth Circuit.
Michael's representative litigation and counseling matters include*:
Representing the board of directors of PDV Holding, Inc., CITGO Holding, Inc., and CITGO Petroleum Corporation, the U.S.-based subsidiaries of Petroleos de Venezuela, S.A. ("PDVSA"), in successfully obtaining a precedent-setting ruling in the Delaware Chancery Court that affirmed the legitimacy of the boards of directors of the U.S. subsidiaries of PDVSA
Counsel of Record for Petitioners in Animal Science Products, Inc. v. Hebei Welcome Pharmaceutical Co. Ltd., a unanimous victory for Michael's clients in a transnational antitrust class action that reversed an adverse decision by the Second Circuit Court of Appeals. The case was the first in U.S. history in which the Chinese Government appeared in litigation represented by counsel
Representing LifeLock, Inc. in response to litigation brought by the Federal Trade Commission and numerous civil actions, including a nationwide consumer class action, resulting in a settlement resolving outstanding claims against the company
Representing the Kurdistan Regional Government in significant transnational litigation relating to the KRG's constitutional right to export oil under the terms of the Iraqi Constitution and laws of the Kurdistan Region
Representing Mr. William Browder, the leading global advocate for the Magnitsky Act and author of the book "Red Notice," in response to defamation litigation filed against Mr. Browder by the Russian lobbyist Rinat Akhmetshin
Representing numerous financial institutions, media and entertainment companies, and technology companies in response to cybersecurity and data privacy incidents, including representing Sony Pictures Entertainment in response to an unprecedented data breach that targeted the company's release of the film, "The Interview"
Representing numerous U.S. and international companies before the U.S. Treasury Department and other government agencies on issues relating to U.S. sanctions involving Venezuela, Russia, Iran and other foreign states
Representing the plaintiff in Rich v. Butowsky, defamation litigation filed on behalf of the brother of deceased DNC staffer Seth Rich, challenging viral online conspiracy theories relating to Seth Rich's murder
Representing the founder and senior executive of one the world's largest hedge funds in an administrative proceeding brought by the SEC that resulted in a favorable settlement resolving all claims
Representing a fund in a federal securities class action that was successfully resolved prior to trial
Representing a technology company in response to a purported consumer class action that was successfully removed to federal court and resolved individually
Representing a privately-held technology company in a control dispute with its Founders
Representing individuals and entities in response to sensitive investigations conducted by House and Senate Committees
Representing James Alefantis, owner of Comet Ping Pong restaurant in Washington D.C., in response to a viral "fake news" conspiracy theory known as "Pizzagate"
Representing families and estates of the victims of the 9/11 attacks in various judgment enforcement matters in the U.S. and abroad
Successfully obtaining reversal, after briefing and argument in the U.S. Court of Appeals for the Eleventh Circuit, of a district court's dismissal of former rapper Pras Michel's defamation complaint against the New York Post
Authoring and filing numerous Supreme Court briefs, including petitions for writ of certiorari and merits briefs on behalf of parties and amici curiae
* Michael advised on some of these matters prior to joining Willkie.
Credentials
Education
---
Harvard Law School, J.D., 2003
Northwestern University, B.A., 1999
Bar Admissions
---
District of Columbia
New York
Court Admissions
---
United States Supreme Court
United States Court of Appeals, Federal Circuit
United States Court of Appeals, 2nd Circuit
United States Court of Appeals, 4th Circuit
United States Court of Appeals, 5th Circuit
United States Court of Appeals, 6th Circuit
United States Court of Appeals, 9th Circuit
United States Court of Appeals, 11th Circuit
United States District Court, District of Columbia
Events & Speaking Engagements