more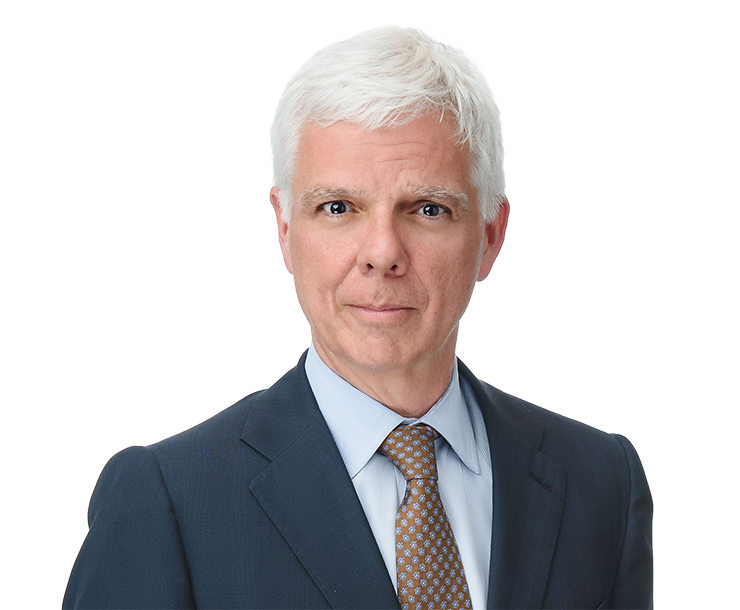 David K. Boston is a partner in the Corporate & Financial Services Department and Co-Chair of the Mergers & Acquisitions Practice Group. He has significant experience in merger and acquisition transactions involving public and private companies and in public and private offerings of equity and debt securities. Dave regularly advises boards of directors and senior management on strategic and governance matters.
M&A
Dave represents strategic companies and private equity firms in a wide range of merger and acquisitions transactions, including purchases and sales of public companies and private companies, strategic equity investments, cross-border transactions, spin-offs and corporate control contests. His practice covers companies in a variety of industries and geographies, with a focus on financial services, asset management and communications.
Capital Markets
Dave represents issuers and underwriters in capital markets transactions. He has extensive experience in IPO's, follow-on equity offerings by seasoned companies and Rule 144A and registered debt offerings. These securities offerings are by issuers across a variety of industries. In addition, Dave advises companies regarding disclosure matters under the securities laws.
Chambers USA (2023) and Chambers Global (2023) rank Dave among the leading individuals practicing Corporate/M&A Law in New York.
Continue Reading
Experience
M&A
Dave's representative M&A transactions include advising:
Man Group plc in its acquisition of Varagon Capital Partners, L.P.

Level 3 Communications in numerous acquisitions and divestitures, including its:

sale to CenturyLink ($34 billion)

acquisition of tw telecom ($7.3 billion)

acquisition of Global Crossing Limited ($3 billion)

acquisition of Broadwing Corporation ($1.4 billion)

acquisition of TelCove, Inc. ($1.1 billion)

acquisition of WilTel Communications from Leucadia ($680 million)

and its sale of Technology Spectrum to Insight Enterprises, Inc.

Curtis Instruments in its sale to Kohler Co.
Franklin Templeton in its acquisitions of Legg Mason ($4.5 billion), Lexington Partners ($1.75 billion), Putnam Investments ($925 million), Alcentra, Benefit Street Partners and AdvisorEngine
Victory Capital in its acquisitions of USAA Asset Management Company, WestEnd Advisors, RS Investment Management and Munder Capital


Providence Equity Partners and Warburg Pincus in their $1.15 billion sale of Telcordia Technologies to Ericsson

Neuberger Berman in its $2.6 billion sale to Lehman Brothers

Hedge fund manager Ramius LLC in its business combination with Cowen Group

Cowen Group in its acquisition of LaBranche & Co.

Virtus Investment Partners in its acquisition of RidgeWorth Investments

Aberdeen Asset Management in its acquisition of Artio Global Investors, FLAG Capital Management, Arden Asset Management and ETF Securities

Elior in its acquisition of TrustHouse Services Group

The Titan Corporation in its $2.6 billion sale to L-3 Communications

América Móvil in its $1.8 billion acquisition of Telecomunicaciones de Puerto Rico from Verizon

Teléfonos de Mexico in several transactions, including its:

acquisition of AT&T Latin America

acquisition of MCI's controlling interest in Embratel Participacoes

and the sale of its equity interest in MCI to Verizon

Cadmus Communications in its sale to Cenveo

Warburg Pincus in its acquisition of TransDigm Holding

Marsh in its sale of Crump Group to an affiliate of J.C. Flowers

Peter Kiewit Sons' in its spin-off of Kiewit Materials

Kiewit Materials in its sale to Rinker Materials

Westwood Holdings Group, Inc. in its acquisition of the asset management business of Salient Partners, L.P.
Capital Markets
Dave's representative capital markets transactions, include advising:
Franklin Templeton in notes offerings

Victory Capital in its initial public offering and secondary offering

CenturyLink in notes offerings

Level 3 Communications in numerous offerings of common stock, convertible notes and notes

Lennar in numerous notes offerings

Virtus Investment Partners in an offering of common stock and preferred stock

Ventas, Inc. in numerous offerings of common stock, convertible notes and notes

Deutsche Bank Securities and another underwriter in notes offerings of Rialto Holdings

Deutsche Bank Securities and J.P. Morgan in numerous common stock, preferred stock and convertible notes offerings of Strategic Hotel & Resorts

BofA Merrill Lynch and another underwriter in a preferred shares offering of Arch Capital

Telcordia Technologies in offerings of notes

Cowen Group in its initial public offering following its combination with Ramius

Neuberger Berman in offerings of common stock and convertible notes
Credentials
Education
---
Columbia Law School, J.D., 1991
Stanford University, B.A., 1988
Bar Admissions
---
Connecticut, 1991
New York, 1992