more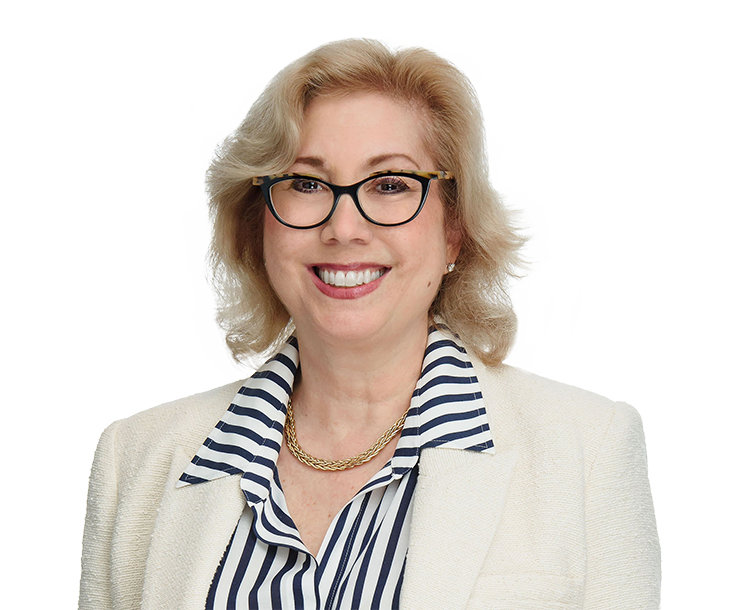 Margery K. Neale is a partner, Co-Chair of the Asset Management Department and Chair of the Registered Funds practice. She focuses on counseling investment companies, investment advisers, fund sponsors and independent directors in all aspects of the fund business.
Margery has significant experience advising on the creation and operation of registered open-end and closed-end investment companies, exchange traded funds (ETFs), and business development companies. She regularly advises on fund governance, regulatory compliance and a broad range of transactions involving funds and/or advisory organizations. She represents many different types of clients in the registered fund industry, including some of the largest and most well-known fund groups.
Margery advises investment advisers on a wide range of matters. Her clients include advisers to registered funds, private funds and separately managed accounts. She advises on all aspects of an adviser's business, including regulatory compliance, new product development, and change of control transactions.
Chambers USA has recognized Margery nationally for leading individuals practicing in the area of Registered Funds ("Star Individual" since 2022; Band 1 since 2012). She is also recognized by The Legal 500 U.S. in the Hall of Fame in the area of Investment Fund Formation and Management: Mutual/Registered/Exchange Traded Funds. Additionally, Margery was named "Mutual Funds Law Lawyer of the Year" by Best Lawyers in America in 2019, 2017 and 2012 and was named to the Crain's New York Business 2019 "Notable Women in Law" List.
Continue Reading
Experience
Margery serves as a member of the Task Force on the Fund Director's Guidebook of the Federal Regulation of Securities Committee of the American Bar Association (2022 and 2014 editions).
Co-Author, "The SEC Adopts Derivatives Rule for Registered Investment Companies and BDCs," Futures & Derivatives Law Report (February 2021)
Co-Author, "SEC Proposes Fair Valuation Rule for Registered Funds and BDCs with New Requirements for 'Good Faith' Determinations," The Investment Lawyer (September 2020)
Co-Author, "SEC Proposes Enhancing Requirements Affecting How Brokers and Investment Advisers Deal With Retail Investors," The Investment Lawyer (August 2018)
Co-Author, "SEC Staff Addresses Cross-Border Implementation of MiFID II Research Provisions," The Investment Lawyer (April 2018)
Co-Author, "SEC Proposes Sweeping Changes to the Use of Derivatives and Financial Commitment Transactions by Registered Funds and BDCs," Journal of Investment Compliance (2016)
Co-Author, "Regulation of Investment Advisers Under the Investment Advisers Act," 321, Securities Practice Portfolio Series (BNA)
Co-Author, "SEC Takes Aim at Fund Directors over Valuation Process: A Look at In Re J. Kenneth Alderman et al.," Financial Fraud Law Report (July/August 2013)
Co-Author, "Supreme Court Upholds Gartenberg Standard," Financial Fraud Law Report (June 2010)
Author, "Life After the Goldstein Decision," Bloomberg Law Reports, Fund Management, vol. 2, no. 8 (October 2006)
Author, "Inadvertent Investment Companies: Relief Pursuant to Sections 3(b)(2) and 6(c) of the Investment Company Act of 1940," The Investment Management Institute (Practising Law Institute 2001)
Co-Author, Chapter 7, "Distribution of Investment Company Shares," The Investment Company Regulation Deskbook, 1998
Author, "Private Investment Companies and Funds for Sophisticated Investors: Recent Proposals," Securities and Commodities Regulation, Vol. 26, No. 4 (Feb. 24, 1993)
Author, "Sale of Investment Advisory Business Relating to Mutual Funds from the Seller's Perspective," Investment Companies 1992 (Practising Law Institute 1992)
Credentials
Education
---
Yale Law School, J.D., 1983
Smith College, A.B., 1980