more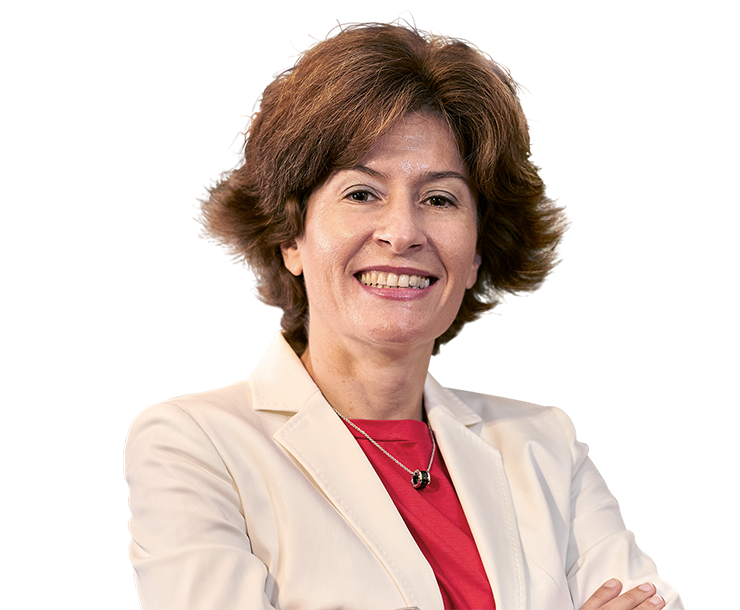 Carmen Pollifrone is counsel in the Business Reorganization & Restructuring Department of the Rome office. She lends in and out of court assistance in point of Civil law, Commercial law, Bankruptcy law, in favour of leading companies operating in the building, Hotel, chemical, and healthcare sectors as well as companies subject to bankruptcy procedures.
She also carries out consultancy activities for companies in extraordinary administration and supporting the Provisional Administrators of same.
Carmen is fluent in English and Italian.
Carmen specifically provides Legal consultancy to companies subject to extraordinary administration, drafts the necessary documents, briefs and requests to submit to the Surveillance Committee upon request of the Extraordinary Administrators, drafts legal reports requested by the experts appointed by the bankruptcy procedure on specific issues and supports the Extraordinary Administrators in the management of asset divestment activities as well as in the preparation of periodic reports.
Continue Reading
Experience
From 2011 – present: legal advice to Ittierre S.p.A. in A.S., II Holding S.p.A. in A.S., Malo S.p.A. in A.S., Gianfranco Ferrè S.p.A. in A.S., ITC S.p.A. in A.S., Nuova Andrea Fashion S.p.A. in A.S., Plus It S.p.A. in A.S., IT Distribuzione S.p.A. in A.S., Extè S.r.l. in A.S., PA Investment S.A. in A.S.
2009 - 2011: COGEL S.p.A. in liquidazione e in C.P
2007 - 2011: Gruppo Imprese La Ficara S.p.A. (GILAF Group S.p.A.)
Credentials
Education
---
Università degli Studi di Roma "La Sapienza", J.D., 1998
Bar Admissions
---
Italy, 2002