more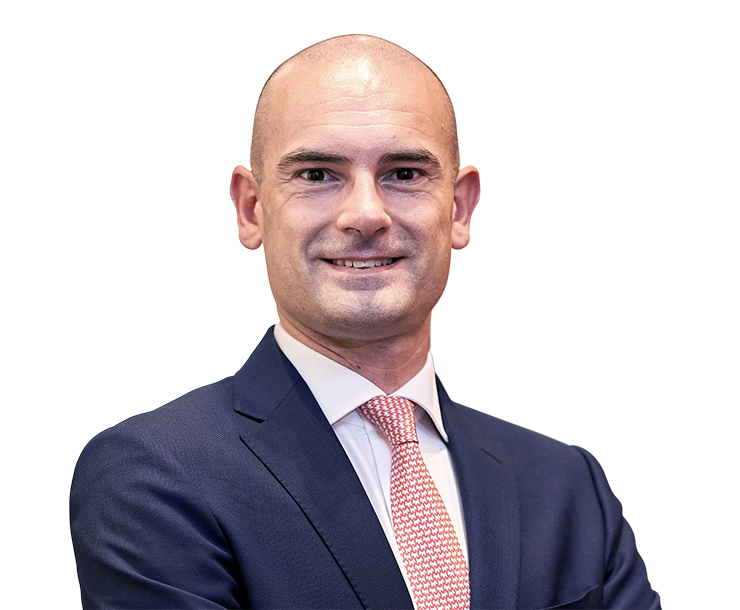 Fabio Cozzi
Partner, Delfino e Associati, Litigation
Fabio Cozzi regularly assists Italian and multinational companies in connection with domestic and international arbitration proceedings investor-state disputes and court litigation, also related to Independent Authorities' sanctions.
He also advises multinational companies and financial institutions in compliance matters and in the context of internal investigations and in the review of the compliance policies to prevent financial crime and international sanctions and trade restrictions violations.
He previously worked for another major U.S. firm, in Milan and Washington, D.C., providing assistance in connection with compliance and international sanctions issues. In 2017, he was seconded to the Global Litigation department of one of the largest European banks, working on a major case of U.S. sanctions violation.
Fabio holds a Ph.D. in Law. He is ranked in The Legal 500 2021 as a Next Generation Partner for Dispute Resolution and included among the Rising Stars for Commercial Arbitration (Expert Guides, 2020). He has been awarded with the "Rising Star Italy" award in the 2019 Europe Rising Stars Awards in London.
Experience
Ranked in The Legal 500 2022 as Next Generation Partners for Dispute Resolution
Rising Star Italy, 2019 Europe Rising Stars Awards, London (Legal Media Group – IFLR International Financial Law Review)
Rising Star, Commercial Arbitration (Expert Guides, 2019, 2020)
Member of the Milan Bar since 2007
Member of: IBA - International Bar Association (Arbitration Committee – International Trade Committee); YIAG - Young International Arbitration Group of the London Court of International Arbitration; DIAC40 - Dubai International Arbitration Centre
From 2004 until 2008, he was a Ph.D. Candidate and Research Assistant at the Institute of Constitutional Law, Università degli Studi di Milano Bicocca
Sanctions 2021, Italian section, International Comparative Legal Guides, October 2021
"Sanctions and Restrictions on Export to Russia: An Italian Manager Convicted in the US. The Serious penalties suggest appropriate compliance procedures", Diritto24, Il Sole 24 Ore, July 30, 2020
"Will Blockchain Technology Strengthen or Undermine the Effectiveness of Global Trade Control Regulations and Financial Sanctions?", July 6, 2020, Global Jurist, De Gruyter, Berlin
"Directors and Auditors on forehead COVID-19 outbreak – Possible project for risk management and safeguard of corporate bodies", Client Alert, April 17, 2020
"The impact of COVID-19 on contractual obligations – Some takeways for companies and their management bodies", Client Alert, March 26, 2020
"The Revised Rules of the Milan Chamber of Arbitration", International Bar Association, March 11, 2020
Speaker on the topic of "Arbitration and Technology" at London School of Economics and Political Science – IAS' Arbitration Academy, London, February 5, 2020
Speaker on the topic of "Impact of the New Technologies on the Arbitration Proceedings in the International Experience, at the Conference on Dispute Resolution in the Digital Age: Arbitration and Technological Evolution" at the Stelline Foundation, Milan, November 21, 2019
Speaker on the topic of "Arbitration and New Technology" at the University College London – Chartered Institute of Arbitrators Book Launch – A Brand New World: The Evolution and Future of Arbitration, London, November 19, 2019
"International Arbitration and New Technologies: from "Neurolaw" to "Neuroarbitration"?", in CIArb YMG 100 years project, A brand new world: the evolution and future of arbitration, 2019, Chartered Institute of Arbitrators, London
"Arbitration from the Past to the Future: The Growing Role of International Arbitration and the Enforcement of Arbitral Awards in the Development of a Pro-Arbitration Culture in China", to be published in 2021 with Routledge, London
Speaker on the topic of "Arbitration for the Resolution of the Disputes Regarding Art and Creativity" at the Conference on Arbitration in the Art World held at the Biennale Foundation, Venice, June 28, 2019
Speaker on compliance and risk management at the School for Corporate Counsels, organized by the Association of In-House Counsels (AIGI), June 6, 2019
Speaker at the Washington, D.C. Bar Webinar "White-Collar Crime Series: Corruption in International Arbitration", May 29, 2019
Speaker on the topic of financial sanctions and blockchain technologies, at the University of Turin and European Society of International Law Workshop on "International Economic Law in the Era of Distributed Ledger Technology" held in Turin, on April 9, 2019
"Arbitration in Italy – the New Rules of the Milan Chamber of Arbitration", Lexology, March 2019
"US secondary sanctions and EU blocking statute: will the political clash have real impact on EU operators?", International Bar Association, January 2019
"The EU Commission Aims Its "Blocking Statute" at Renewed U.S. Sanctions Against Iran: What Will This Mean for EU Companies?", Lexology, May 29, 2018 and republished on January, 2019
Speaker on the topic of "Arbitration and Art in the International Experience" at the Conference on Arbitration and Disputes on Intellectual Property Rights in the Art and Show Business World held at the Biennale of Venice on June 9 – 10, 2018
"Italy Introduces New Measures to Simplify Dual-Use Export Transactions and Sets the Sanctions Related to Trade Embargoes and Proliferating Materials", Lexology, January 22, 2018
"Italy Admits Punitive Damages", Lexology, 18 July 2017
"Italy Converts into Law an Emergency Decree Aimed at Rescuing Troubled Banks", Lexology, March 28, 2017
"EU Ex Parte Freezing Order Now Available: What Banks and Their Clients Should Know", Client Alert, January 18, 2017
"Italy Issues Decree Aimed at Rescuing Troubled Banks", Lexology, January 17, 2017
"Virtual International Arbitration: The Fast Development of Technology and Its Impact on Arbitration Proceedings", New York Dispute Resolution Lawyer, Vol. 9, no. 2, Summer 2016
"Bad management by a director domiciled abroad: the EU Court of Justice solves doubts on jurisdiction", Diritto 24, Il Sole 24 Ore, December 14, 2015
"Global commerce and investment protection: news on international arbitration in TPP", Diritto 24, Il Sole 24 Ore, November 2, 2015
"International Virtual Arbitration between reality and (near) future", Diritto 24, Il Sole 24 Ore, November 4, 2015
"International Virtual arbitration is a great challenge and a considerable opportunity", co-authored with Francesca Petronio, Milano Finanza, October 30, 2015
"B2B On-Line Transactions: European Court of Justice Rules on Click-Wrapping", Client Alert, June 10, 2015
"Italy's withdrawal from the energy charter treaty: which consequences for foreign investors", Client Alert, April 28, 2015 (published on Law360)
"New Rules on jurisdiction in and enforcement of foreign judgments in the EU to streamline the enforcement of Court decisions and prevent dilatory tactics", Client Alert, January 29, 2015
"The Shareholders' meeting resolution approving the financial statements: according to the Court of Cassation the decision is not arbitrable", Diritto 24, Il Sole 24 Ore, October 27, 2014
"Director's unlawful activities and auditors' liability for lack of control", Diritto 24, Il Sole 24 Ore, July 3, 2014
"New criteria of venue for disputes involving foreign companies operating in Italy", Client Alert, May 5, 2014
"The Latest Reform of Italian Appeal Proceedings in Recent Case Law: A Step Towards Faster Civil Proceedings Involving a Higher Standard of Defense", Client Alert, June 19, 2013
Credentials
Education
---
Università degli Studi di Milano-Bicocca, PhD, 2008
Università degli Studi di Milano-Bicocca, J.D. (magna cum laude), 2004