more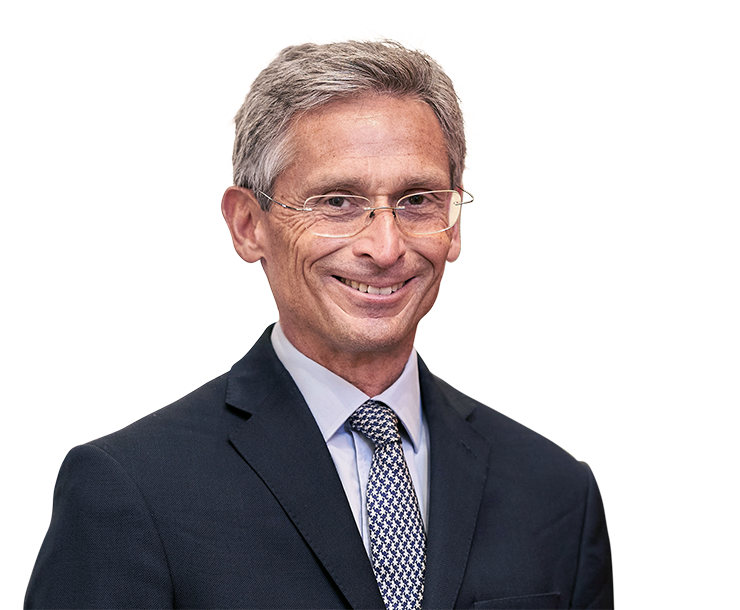 Bruno Cova's practice is a combination of transactional and litigation, its common thread being pathological situations impacting clients. On the transactional side, Bruno works on restructurings and distressed M&A, while his non-transactional work focuses on corporate governance and compliance, internal investigations and defending corporations and their senior managers before regulators and in the context of criminal proceedings.
Bruno Cova started his career as a private practitioner in Milan and London, and was then general counsel of the exploration & production division of Eni SpA, chief compliance officer of the EBRD, and group general counsel of Fiat SpA. Immediately prior to returning to private practice, he was the Chief Counsel to the Extraordinary Commissioner appointed by the Italian government to investigate Europe's largest financial fraud at Parmalat and to deal with the restructuring of the company. In 2005 he returned to private practice as the chair of the Italian operations of a global law firm.
With international experience leading the legal functions of major global companies and advising top executives on global expansion as well as corporate crisis, Bruno Cova focuses on complex transactions such as acquisitions of distressed companies or of companies impacted by wrongdoing, internal investigations and corporate governance, cross-border disputes and litigation. As regards corporate governance, he regularly acts for the boards of directors and of statutory auditors of international corporations and financial institutions in dealing with legal risks, devising internal controls or contractual mechanisms to minimize those risks, investigating legal and compliance problems, and defending clients before regulatory authorities or in the context of criminal investigations.
He is regularly invited to speak on various legal and banking topics related to restructuring, insolvency and internal investigations in Italy and abroad. Bruno Cova is also a contributor to law and economic publications and newspapers.
Bruno Cova is part of the troika of experts advising Borsa Italiana on corporate governance reforms.
Experience
MF Legal Week Award 2022 as leading individual and team for Compliance & Regulatory
Ranked as leading individual and team by Chambers Global 2022 and by Chambers Europe 2022 in the Restructuring and Insolvency, Compliance and Corporate/M&A section regarding Italy
Ranked in The Legal 500 2022, as Hall of Fame Lawyer and Top Tier Firm for Compliance
Listed in the Ninth Edition of The Best Lawyers in Italy 2023 for Banking and Finance Law, Corporate Law and Litigation
Recognized in Who's Who Legal (2023) as a Leader (Global Elite) in the areas of Investigations and Restructuring & Insolvency and in the 2022 edition for Business Crime Defence, Investigations, and Energy
Ranked as leading individual and team by Chambers Global 2021 and by Chambers Europe 2021 in the Restructuring and Insolvency, Compliance and Corporate/M&A section regarding Italy
Ranked in The Legal 500 2021, as Hall of Fame Lawyer for Restructuring & Insolvency and as Leading Individuals for Compliance
Listed in the Leaders League 2021 as Best Law Firms: Insolvency & Restructuring
Listed in the Seventh Edition of The Best Lawyers in Italy for Banking and Finance Law, Corporate Law and Litigation
NPL Lawyer of the Year, Legal Community Awards 2016
ILO Client Choice Awards 2016, 2015, 2011 and 2010 - Insolvency & Restructuring category for Italy
Restructuring Lawyer of the Year, Top Legal Awards, 2013 and 2010
Legal Week Award, for his work for Parmalat in 2004
Recipient (as General Counsel) of the European In-House Legal Team of the Year Award given to Fiat Group, 2003
Recipient, British Council's European Young Lawyers Scheme Award, 1989
Member of the troika of experts advising the Corporate Governance Committee of the Italian stock exchange on corporate governance reforms
Member of the High Yield Insolvency Committee within the Association of Financial Markets in Europe
Former member of the European Commission's Working Group on the reform of community law on cross-border bankruptcy
Past-Chair of the Anti-Corruption Committee of the International Bar Association
Frequent speaker on various legal and banking topics related to restructuring, insolvency and internal investigations in Italy and abroad
Frequent contributor to law and economic publications and newspapers
Member of the editorial board of Global Investigations Review, a leading economic and law publication focusing on the law and practice of international investigations
Credentials
Education
---
Università degli Studi di Milano
King's College London
Events & Speaking Engagements