more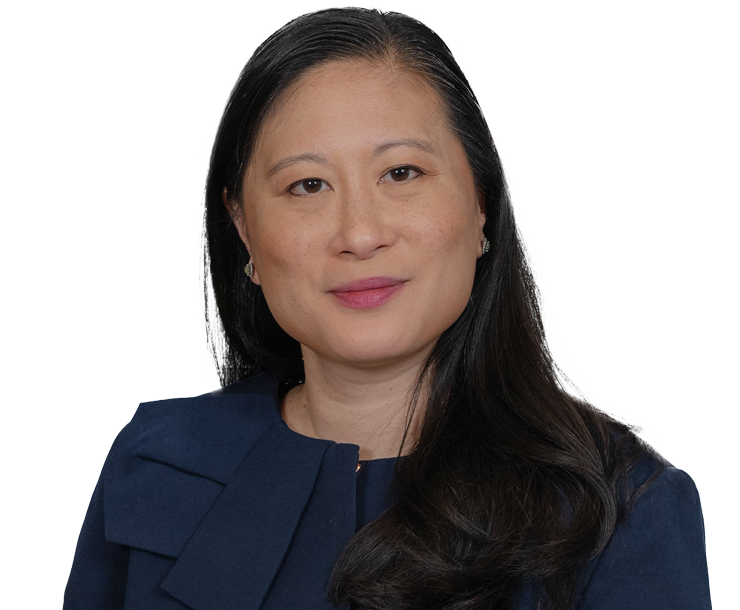 Vivian W. Chum is counsel in Willkie's Corporate and Financial Services Department, Energy Regulatory & Enforcement Practice Group, and Energy & Commodities Practice Group. Vivian's practice covers a range of energy issues across the electric, oil, and gas markets, including administrative litigation, policy and ratemaking, enforcement and compliance, antitrust and market power analyses, and infrastructure development. Vivian has litigated a wide variety of ratemaking and enforcement matters before the Federal Energy Regulatory Commission (FERC), and she has deep knowledge of emerging issues in electric transmission and interconnection policy.
Prior to joining the firm, Vivian served in numerous leadership roles during a long career at FERC. Most recently, Vivian was Special Counsel to the Legal Director of FERC's Office of Administrative Litigation, where she advised senior leadership and led the settlement and litigation of complex matters before administrative law judges and the Commission. An innovative and skilled consensus-builder, Vivian has consistently settled multi-million to multi-billion-dollar matters addressing highly complex issues of first impression.
From 2021 to 2022, Vivian was a policy advisor to a FERC Commissioner, where she covered electric transmission and interconnection rulemakings, wholesale electric market issues, and stakeholder, congressional, and public engagements.
Vivian has extensive experience handling and leading investigations and litigation as an enforcement attorney. In 2013, her investigative work led to the largest enforcement settlement in FERC history.
Experience
Co-Chair of Women EmPOWERing Women (FERC). Hosted historic speakers panel of current and former woman commissioners of FERC.
Built and managed a legal externship program that has served as the first point-of-entry into the energy sector.

Led litigation addressing FERC jurisdiction over oil pipeline purchase and sale agreements in context of evolving FERC policy considerations.
Advised commissioner on electric transmission and interconnection proposed rulemakings and transmission cost management technical conference.
Negotiated settlement of Financial Transmission Rights issues arising from member default in PJM.
Litigated oil pipeline market-based rate proceeding in an administrative matter involving antitrust analysis of market power within geographic origin market.
Negotiated settlement of electric transmission formula rate issues in first-ever instance of Native-American tribe becoming a transmission owner with leasehold interests.
Developed theory of jurisdiction over interstate natural gas transactions in FERC enforcement market manipulation matter. Prevailed in Fifth Circuit.
Litigated application of return on equity methodology to electric transmission owner.
Negotiated settlement of first-ever matter assessing battery storage unit's request for reactive power compensation.
Negotiated settlements of reliability must run cost-of-service contracts following requests for decommissioning by coal-fired power plants.
Investigated and settled high profile FERC enforcement action involving market manipulation schemes carried out in two wholesale electric regional transmission organizations.

Credentials
Education
---
Harvard Law School, J.D., 2007
Rice University, B.A., 2002