more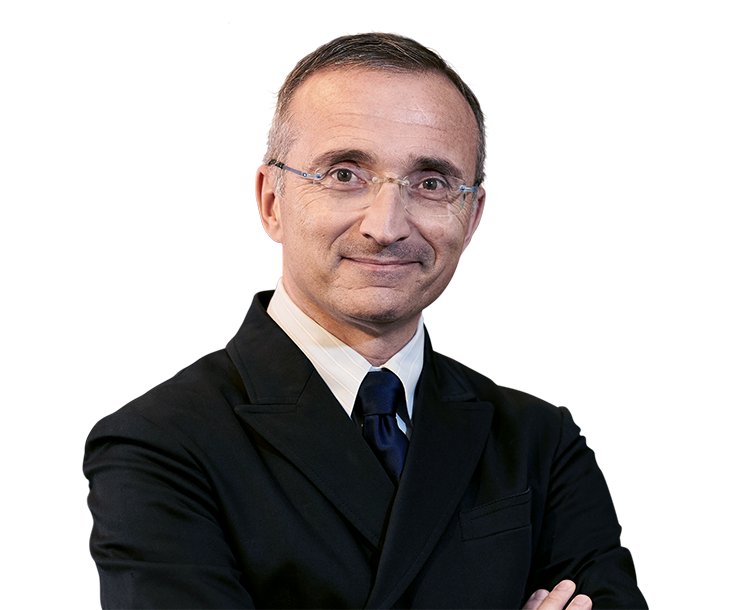 Gianluca Cattani is a partner leading the Corporate and Compliance Department of the Rome office and head of the Italian office's Trade Compliance Practice Group. He has extensive experience in corporate law, M&A, International trades contracts as well as compliance matters.
In his practice he has accrued national and international experience in M&A transactions, as well as in corporate law and compliance works for major multinational corporations. His compliance skills include also extensive knowledge of specific related regulatory areas, including anti-corruption and cybersecurity laws and regulations as well as Foreign Direct Investments Control.
He has extensive experience in all areas of Export Control and Trade Compliance, including dual use and military laws and regulations, as well as economic sanctions and embargos.
He is appointed as arbitrator in corporate and contractual disputes and has extensive experience in litigating, corporate and compliance cases. He has worked in U.K., U.S.A. and Italy where he is admitted also to practice before the Supreme Court.
Gianluca Cattani is fluent in Italian, English and French and has working knowledge of Spanish.
Experience
InterContinental Finance Magazine (ICFM) leading Lawyer 500, 2013-2014: cited.
2022: Author of a manual on Trade Compliance, Export Control and economic sanctions;
2022: Author of the Italian Negotiated M&A Guide, International Bar Association, into the IBA Worldwide NegotiatedM&AGuide. https://www.ibanet.org/document?id=NMAItaly
2021 International Economic Sanctions, the Italian Supreme Court interprets for the first time the concept of "making available of economic resources" (Sanzioni internazionali: la Cassazione si pronuncia per la prima volta sulla definizione di «messa a disposizione di risorsa economica»), Papers di diritto Europeo, volume II, 2021, pag. 83ss, (co-authored);
2015 The export of dual use items (L'esportazione di Beni Dual Use), Maggiore Editore, (co-authored);
2015 Dissolution of a corporation and pending receivables: considerations in connection with the recent casa law of the Italian Supreme Court" (Estinzione di Società e rapporti attivi pendenti: riflessioni sulla scorta della recente giurisprudenza della Suprema Corte), Le Società, 3/2015, p. 305, (co-authored);


SELECTED CONFERENCES AND SEMINARS
March 5 2022: Italia Oggi: Secondary Sanctions;
November 2021: Teacher and Coordinator of the Master of Laws in Economic Sanctions organized by the Italian Association of Compliance Officers (AICOM);
March 2021: Il Sole 24 ore: "The Italian Perimeter of Cybersecurity" (D.L. 105/2019);
June 12-14, 2017: Speaker at the conference Trade Compliance Southern Europe;
June 27, 2016: Il Sole 24 ore: Export of "dual use" items;
May/July 2016: Lecturing on the theme "Dual Use Sanctions" as part of the course "Dual Space Systems", at the School of Aerospace Engineering, "Sapienza" University of Rome;
April 12, 2016: Speaker at the conference "A world of sanctions, the transformation of international sanctions and trade restrictions regimes and the challenges of compliance for Italian companies".
Credentials
Education
---
New York University School of Law, LLM, 2002
Università degli Studi di Roma "La Sapienza", J.D., 1993
Bar Admissions
---
Italy, 1997
Court Admissions
---
Italy Supreme Court, 2011